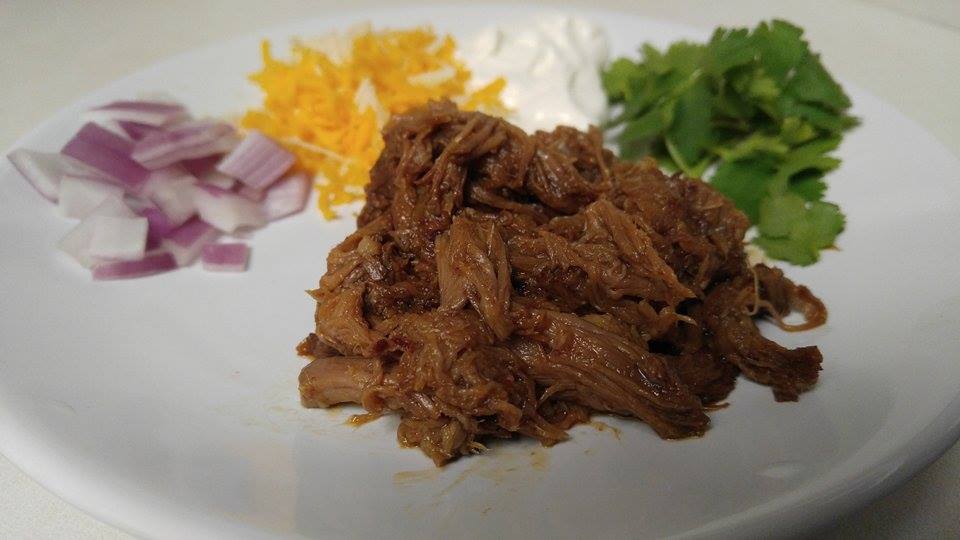 This smoky, spicy, Barbacoa Beef Phase 3 recipe turned out absolutely amazing and delicious and is destined to become one of my new favorite beef Phase 3 recipes for the HCG Diet.  It was totally easy to make and took just minutes to prepare.  Slow cooking overnight made all the flavors come together and made the most tasty and tender Barbacoa beef you can imagine.  You can use pretty much any cut of beef for this recipe.  It's low carb, high protein, and a perfect recipe choice for HCG Phase 3 or healthy eating on HCG Diet maintenance.
Barbacoa beef is incredibly versatile and you can use it a multitude of ways.  We turned our leftovers into a delicious phase 3 omelette for breakfast the next morning and it made an amazing lettuce wrap taco for lunch the next day.  Try this beef phase 3 recipe served as a salad or wrap and you simply must try my Barbacoa Beef Phase 3 Chili Rellano recipe.
Barbacoa Beef Phase 3 Recipe
Ingredients
3 pounds of chuck roast or sirloin steak (trimmed and fat removed)
1/4 cup apple cider vinegar
1-2 Tbs. olive oil
4 cloves of garlic, crushed and minced
1 tsp. cumin
1 tsp. oregano
1/4 teaspoon cinnamon  (cloves?)
1/2 teaspoon black pepper
2 Tbs. fresh lime juice
3/4 cup chicken broth
3-4 chipotle peppers with 2 Tbs. adobe sauce
1 teaspoon sea salt (or to taste)
Directions
Lightly brown beef chunks with olive oil in a frying pan.  Add beef, liquid ingredients, and spices to your crockpot and set to high for one hour.  Reduce heat to low and slow cook for an additional 6-8 hours or overnight.  Serve with your favorite fresh sides like chopped lettuce, cheese, sour cream, and salsa.
Barbacoa Beef Phase 3 Serving Suggestions:
Over an omelet with cheese and all the fixings
Lettuce wrap tacos or coconut wrap burritos.
Serve over salad greens
Enjoy this Barbacoa Beef Phase 3 Recipe on HCG Phase 3 and on maintenance.
Barbacoa Beef HCG Maintenance Serving Suggestions:
Serve with rice, a corn tortilla, or over toast.