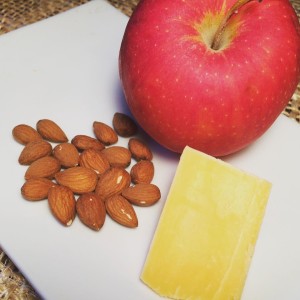 Stabilizing on Phase 3 is one of the most challenging things about the HCG Diet.  It is so important on P3 to avoid all starch and sugar and often starch and sugar shows up in the most unlikely places like additives in spice mixes or hidden sugar in condiments and dressings.  Staying on track and keeping blood sugars stable while you stabilize your weight on P3 is critical for achieving the lasting results the HCG Diet is known for.  Regular snacking on suitable HCG Diet snacks on P3 can help you healthfully transition from the HCG Phase 2 to Phase 3.
Still, people always ask me… "What can I do for P3 snacks?  It's just so hard to stay away from the sugar and everything has starch in it."  "What do I eat?"  HELP!  I hear that a lot.  As you probably know, P3 is that point in the HCG diet where your body stabilizes and you can eat more variety of foods but must avoid starches and sugars for a period of three weeks.   It can be challenging to choose foods that don't cause you to gain.  So, I compiled a list of some of my favorite snacks while on P3.  These snacks shouldn't cause any problems with P3 of the HCG Diet and are sooo very good for you.  As always in P3, you must check ingredients for hidden sugars and starches in most foods and enjoy nuts in moderation.
HCG Diet Snacks for Phase 3
A handful of raw almonds.  These sure stave off hunger and are handy to keep in your purse or car for a quick snack.  Super good for you with healthy fats and vitamins.
An apple with 2 Tbs. peanut butter (no sugar, all natural variety) or toss apple slices with a handful of walnuts and add a sprinkle of cinnamon and stevia.  Yum!
A piece of string cheese and a piece of fruit
A turkey roll up  with a slice of turkey breast, provolone, tomato, and mustard in a lettuce wrap.
Cottage cheese with salsa.  Enjoy by itself or as a dip and serve with raw veggies.  I like it extra spicy.
Fresh mixed berries with cream or half and half.  I particularly love to add a little milk chocolate flavored stevia to fresh strawberries and cream.  Very decadent and absolutely delicious.
More Helpful Tips for choosing HCG Diet Snacks for Phase 3
Consider consulting the Glycemic index and choose only foods that have a low glycemic number.  Choose foods that are high in fiber, protein, and make sure to avoid sugar or starchy additives.
You may have fruit in moderation but take care not to overdo it.  The fructose (fruit sugars) in fruit may cause an issue with P3 for some people.
Avoid all fruit juices and concentrates.
Enjoy these ideas for some tasty HCG Diet Snacks for Phase 3 and all the best with your HCG Diet!